PDF Eraser Download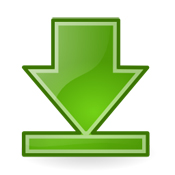 Version: 1.8
OS: Win XP/Vista/7/8/10 or Later
Type: Shareware
Filesize: 7.8 MB
How To Install:
After downloading installation file, double click on it to install.


Windows Doesn't Allow to Install?
PDF Eraser is clean and spyware free, and it doesn't contain any virus or trojan.

Unfortunately, Antivirus programs are not perfect, and in many times they detects innocent software as infected with trojan, virus, or said it harmful. This problem is known as 'False Positive' or 'False Alert', and it's quite common in small programs.

PDF Eraser has passed the VirusTotal.com anti-virus tests, and you can check the final report here. VirusTotal.com uses 40+ anti-virus scanners to check the installation file and make sure it is clean enough.

If you see the false alert after downloading, please click "Details", "Learn More" or "More Info", then click Run Anyway button to install.